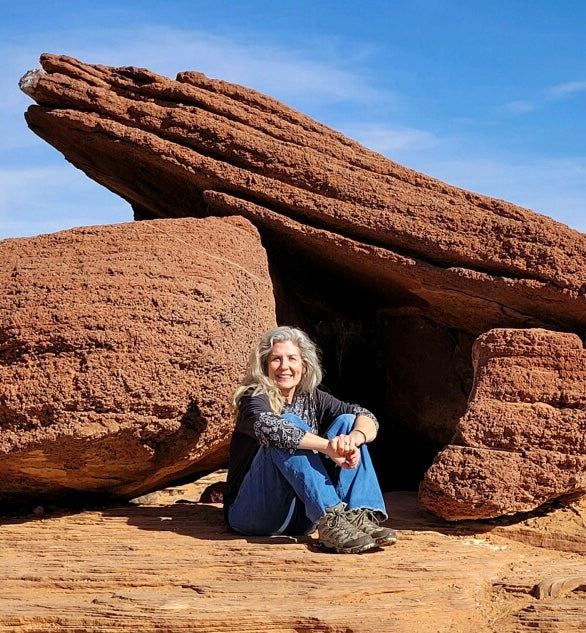 I connect with gems and metals on a genetic level; I feel it deep in my bones.
In some way I have always been a jeweler. As a child I watched my Grandmother work cutting gems and silversmithing. I sat in her studio and made my own little pieces or helped her choose gems for her designs.
As I got older, I became jewelry obsessive: always treasure hunting while travelling, designing pieces to have made, choosing just the right jewel for an occasion… I even became a graduate gemologist. But I never had the time or opportunity to learn the craft of silver and goldsmithing until a few years ago. I was fortunate enough to train with a master jeweler for several years and never looked back.
I am honored to have my gallery in an 1830s National Historic Landmark Inn, Rogues Harbor Inn, where I am also the innkeeper.